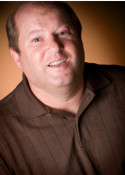 My name is Bret and I'm an IT Manager for a medical device company.  In my spare time, I blog about Personal Finance. I've been saving and investing for 30 years.  I created this blog to help share this experience with others.  I have a wife of 25 years and two adult children.  I live in San Clemente, California, USA.
What I'm Like
I may be a computer guy, but I'm definitely not a nerd. I don't have all the latest gadgets or read the tech journals.  I'm a very casual and low key person.  After work, I can almost always be found in a pair of shorts and flip-flops.  I like people and enjoy conversing with them.  I love the outdoors and action sports. I like to ride motorcycles and mountain bikes.  I like to hunt, fish, surf and ride my Jet Ski.  I treat every day as a gift and enjoy life as much as possible.
Why I Blog
I became interested in personal finance at age 19. I read a wonderful book called "The Richest Man in Babylon" and it changed my life. The real epiphany for me was that investing and personal finance are really quite simple.  Anyone can take control of their destiny and everyone should.  Most Americans aren't saving, investing or planning for their futures. They are mired in debt and struggling with their finances.  I want to help change those circumstances.
Posts about Me
Personal Post
Image
Age 21: A year of Change and Humility

The year I turned 21 was the most tumultuous of my life. It was a year of surprises and disappointments. In many ways, that one year shaped my life more than any other and determined the direction of my future.

Raising a family on a Single Income

Living on a single income is a choice that dramatically affects a family's finances. So, I thought I would explain the reasons for our choice and the consequences that came with that decision.

What I learned from my Mom

I thought I would tell the story of my Mom, who gave me life and so much more. My Mom's story is so inspirational that I just had to share it with you.

What I Learned from my Two Dads

I was blessed to have two Dads. And they each impacted my life in different ways. Both of my Dads were Engineers and they were both very wise with their finances.

I have Prosopagnosia (Face Blindness)

Prosopagnosia is a condition which makes it difficult for some people to recognize faces.  I have Prosopagnosia and I would like to bring awareness to my readers.