Last Saturday afternoon, a diverse group of bloggers met at the Dave & Busters in Irvine.  This was the first meeting of the So Cal Personal Finance bloggers, organized by Len Penzo.  The turn-out was good for our first meeting and some of the people travelled quite a distance.  I've read most of their blogs for years and I looked forward to meeting everyone in person.  It was difficult to chat with everyone, because of the seating.  But, I had a really nice time.
Attendees
Front Row 
Middle Row 
Back Row 
Sponsors
I wanted to extend a special thanks to Go Banking Rates for sponsoring this event.  I didn't expect anyone to buy me a beer and some appetizers and I appreciated their generosity.  I also enjoyed chatting with Briana, Henry, Danielle and Zuli.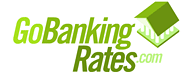 The Bottom Line
The bottom line is that blogging is a social media.  Commenting and interacting with others is a big part of the fun.  You feel like you know some people, even though you've never met.  Meeting these people in person was truly special.  
"Keep away from those who try to belittle your ambitions. Small people always do that, but the really great make you believe that you too can become great." 

Mark Twain – American Author 
Recommended Reading
Cognoramus – If Civilian Life were Like the Army
Online Investing AI – The hidden Cost of Status
DINKS Finance – Why do we have Debt?