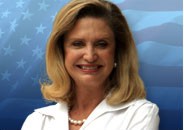 Representative Carolyn Maloney, a Democrat from NY, introduced the Credit Cardholders Bill of Rights Act of 2008.  Maloney is the Chairwoman of the House Financial Institutions and Consumer Credit Subcommittee.  The bill of rights is supposed to protect cardholders against arbitrary interest rate increases, prohibit excessive fees and require Congress to provide better oversight of the credit card industry.
Here is a link to the announcement.
Here is my favorite quote from her announcement:
"Regrettably, regulators and prior Congresses have dropped the ball on protecting consumers in recent years." 
That's a pretty big understatement.  A more accurate statement would be that Congress has left their constituents at the mercy of credit card issuers and they have taken full advantage.  Nonetheless, it's great to see someone finally putting a stop to these predatory practices.  Hats off to Carolyn Maloney and all of those in Congress supporting this bill.